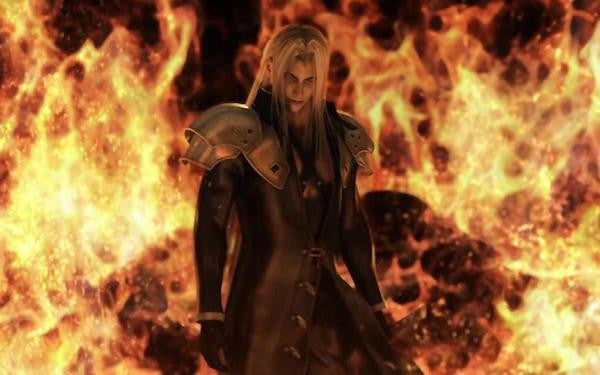 By Thomas Quillfeldt
Merregnon Studios and Laced Records are teaming up to bring you the concert albums Final Symphony and Symphonic Fantasies Tokyo on CD and vinyl, covering the music of a number of composers that worked on classic Square Enix RPGs including Nobuo Uematsu & Masashi Hamauzu (Final Fantasy), Yoko Shimomura (Kingdom Hearts), Hiroki Kikuta (Secret of Mana) and Yasunori Mitsuda (Chrono Trigger).
The concerts and recordings are testament to how highly regarded video game music is now; that tunes from as far back as the 8-bit days of 1987 could be reinterpreted as world-class contemporary classical arrangements to be performed by orchestras like the London Symphony and Tokyo Philharmonic. That this has come about is in large part thanks to concert producer Thomas Böcker, the driving force behind this movement and an instrumental player in spreading the love for Japanese video game composers globally.
Laced: What do you think has fuelled the rise of the video game music concert? Is it just nostalgia for the games themselves? Or is there a thirst for accessible orchestral music that goes unmet by contemporary classical music?
Böcker: It's a combination of games nostalgia and openness to classical. When talking to music critics, they are often surprised by the fact that most video game orchestral concerts are inspired by composers such as Richard Strauss, Sergei Prokofiev or Sergei Rachmaninoff. I say surprised because, generally speaking, these concerts are not necessarily offering a new sound. Instead they are playing with ideas and elements from the romantic and late-romantic era. However, what makes the music exciting is that while doing that, they are developing melodies, themes and stories relevant to a younger audience today.
Broadly speaking, the story of the villain Sephiroth from Final Fantasy VII elicits more interest in our audience than [German folklore trickster] Till Eulenspiegel does. That's not to say the works of Richard Strauss might not become attractive to them at a later date, but many of our concertgoers are first-timers: building a bridge is important and in my humble opinion this bridge—the opportunity that video game concerts represent—is the best in years for orchestra managers all over the world to attract a younger audience.
We are offering high quality scores, symphonic stories with themes of relevance for today's generation.
Laced: With the Merregnon productions, you're going for a complete repackaging of musical material from the games within a classical music wrapper (the concerto, the symphony etc.) Are you actively trying to pull the two different audiences towards one another—classical fans to video game music and video game fans to classical music?
Böcker: Clearly, most of our attendees are fans of video games. However, right from the beginning it has been our goal to attract listeners of orchestral music in general and we are more and more successful in doing so. The ultimate goal should be concerts featuring music from the classical repertoire and game music—in one programme. I think that both audiences could learn from the other side and most importantly, they would be entertained through an enjoyable performance. It never hurts thinking outside of the box.
Laced: Do you see the album recordings as an extension of the concert? The concert is the experience and the recording a memento?
Böcker: In a way it is, because you cannot capture the atmosphere of a concert on recordings—ever. That said, with something like Final Symphony where we went to Abbey Road Studios and worked with the best people in the industry to create an album, I think it becomes more than a memento. Yes it's an album you listen to, but every time you listen to it, we want it to offer new colours and new nuances to enjoy. After all, the hope is that people come to our concerts because they enjoyed the albums!
Final Fantasy composer Nobuo Uematsu and the production team behind Final Symphony at Abbey Road
Laced: Kickstarter campaigns—like that for Chris Huelsbeck's Turrican II—ideally prove there is at least a core group of fans for a particular game, soundtrack and/or composer. How do you see things progressing in this space?
Böcker: It all depends on people willing to put in the effort. So long as there are passionate producers, I don't really see any limits to what's achievable. Kickstarter offers the chance for many people to experiment and try new things. Possible failure is less risky than it was before and, in the worst case, if the funding goal hasn't been reached, it is a learning experience and can offer ideas on how to improve in the future.
Laced: Is it a difficult for professional musicians to understand that the melody they're playing relates to a Japanese role-playing game that is fondly regarded by a huge fanbase? Does it even matter that they understand beyond "here's the music, it's good, play it the best you can"?
Böcker: I don't think you can talk about 'professional musicians' as all being the same. They're all very different. I guess one misconception is that orchestral musicians all love music from Beethoven, Mozart and Bach etc. They all have their own preferences. Some might not be keen on performing Tchaikovsky. Others love it. It's the same with video game music. Some dislike it greatly, but there are plenty more that are really enjoying the musicality and challenge of our arrangements. What counts is that the arrangements are written professionally, with skill, so that they are taken seriously.
We often get questions from the orchestra members about the content of the games and we gladly tell them so they have some idea. We also have members who are gamers and who are keen on explaining to their colleagues what is happening in each piece. I do not think it matters that the music comes from video games. Obviously it's not true for every game but certainly the games our concerts are based on feature wonderful, universal stories—stories which can be felt and which everybody can relate to.
Laced: When Nobuo Uematsu and his contemporaries were composing during the 80s and 90s, they worked primarily on their own, to a schedule, constrained by the audio technology of the given console. Do you think those conditions helped or hindered them musically?
Böcker: Limits helped, I think, as they made the composers try to find ways to bypass such constraints. One had to be especially creative to find ways of making three or four channels sound amazing. Working primarily on your own is something most composers share as an experience, so I don't see too much of a difference in the approach of a video game composer compared to a classical composer. Composers always have to fight with difficult circumstances.
Laced: What is your favourite video game melody? Can you recall in your head the part of the game it plays over?
Böcker: There are many, but one of them is Words Drowned by Fireworks from Final Fantasy VII. Its sensitive style stands in such stark contrast to the somehow frightening dystopian world of the game. It underlines a romantic scene and offers a dash of colour. In Jonne Valtonen's arrangement for full orchestra, it becomes a piece that I believe would make a great addition to a regular classical programme.
Final Symphony and Symphonic Fantasies Tokyo are available on triple vinyl and double CD at Lacedrecords.com. If you want to find out more, we rounded up all the essential info on the releases.