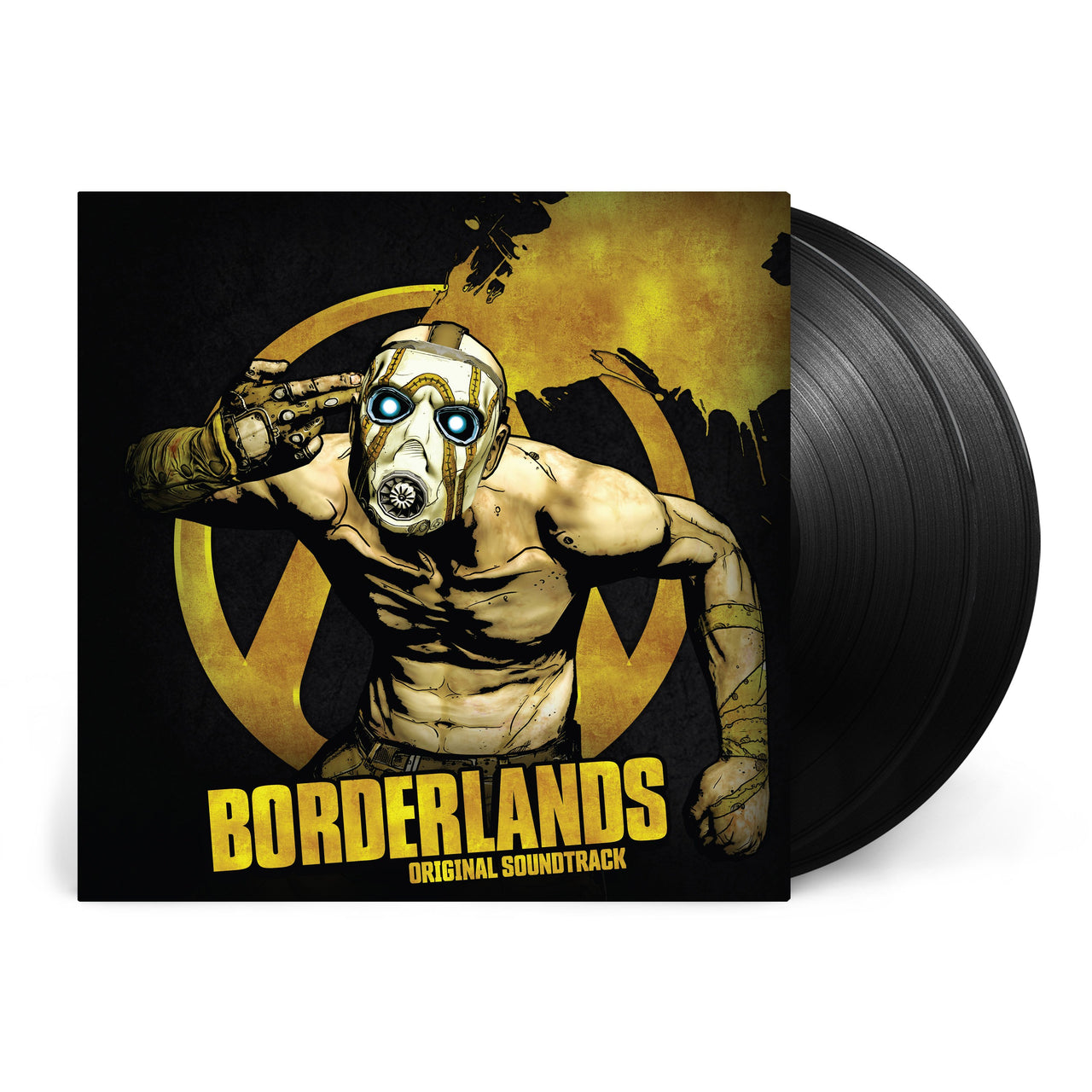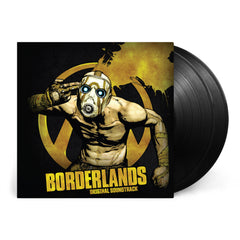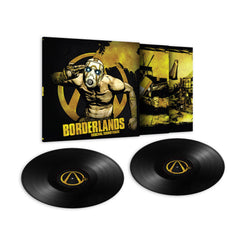 Borderlands (Deluxe Double Vinyl)
$ 35.00
Album:
 
Borderlands (Original Soundtrack)
 
Artist:
 
Jesper Kyd, Raison Varner, Sascha Dikiciyan, Cris Velasco, Tim Larkin
 
Product Information:
 

– Original soundtrack for 2009's Borderlands
– Deluxe double LP featuring 30 remastered tracks
– Music by Jesper Kyd, Sascha Dikiciyan & Cris Velasco, Raison Varner, and Tim Larkin
...................................
Laced Records once again teams up with Gearbox Software and 2K Games to bring the original soundtrack to the definitive looter-shooter, Borderlands, to vinyl.
The 2009 smash hit Borderlands blended first-person shooting with role-playing elements; fused single-player with multiplayer experiences; added 87 bazillion guns; and came out all puns blazing with its gag-heavy story. It also kept fans coming back with an extensive slate of DLC that consistently expanded the world and characters.
The richly talented composition team brought several different flavours to the game. Legendary composer Jesper Kyd (Assassin's Creed, Hitman) set the tone with dirty, dusty, percussion-heavy musical soundscapes flecked with Wild West guitars. Duo Sascha Dikiciyan & Cris Velasco (with credits including Mass Effect 3, God of War 3, and Deus Ex: Mankind Divided) brought the filth and the danger to battle cues. Borderlands series stalwart Raison Varner contributed outlandish battle tracks and, alongside Tim Larkin (DOTA 2, Artifact), saw to some of the more atmospheric and ambient pieces.
30 tracks from the original soundtrack, including bonus tracks not before released on physical formats, have been specially remastered for vinyl, and will be pressed onto 180g LPs. These will be housed in a wide spined gatefold sleeve. Sleeve artwork was produced in collaboration with Gearbox's Borderlands art team.
  
...................................
*All images shown here are mock-ups.*
...................................
   
Track List
  
Disc 1
Side A
Prelude
Welcome to Fyrestone
Enter Skag Gully
Fighting Of The Skags
Removing The Bandit Threat
Traversing The Deep
Side B
Fighting Sledge's Minions
Welcome To The Bunker
Smoking Out The Bunker
Junkyard Vista
Welcome To The Trash Coast
The Rakkhive Emerges
Assaulting Krom's Canyon
Disc 2
Side A
Battling Krom's Minions
Fighting Krom And His Gun
Trash The Bandits
Trash The Bandits Some More
Welcome To The Wastelands
Traveling To The Vault
Destroying The Destroyer
Bring Your Guns
Bonus - Borderlands
Side B
Bonus - The Old New Haven
Bonus - Exploring The Mine
Bonus - Exploring The Overlook
Bonus The Threat At Overlook
Burning Rubber And Shooting Bullets
Welcome To The Arena Suckers
Moxxi Wants Your Blood
Bring Out The Badasses