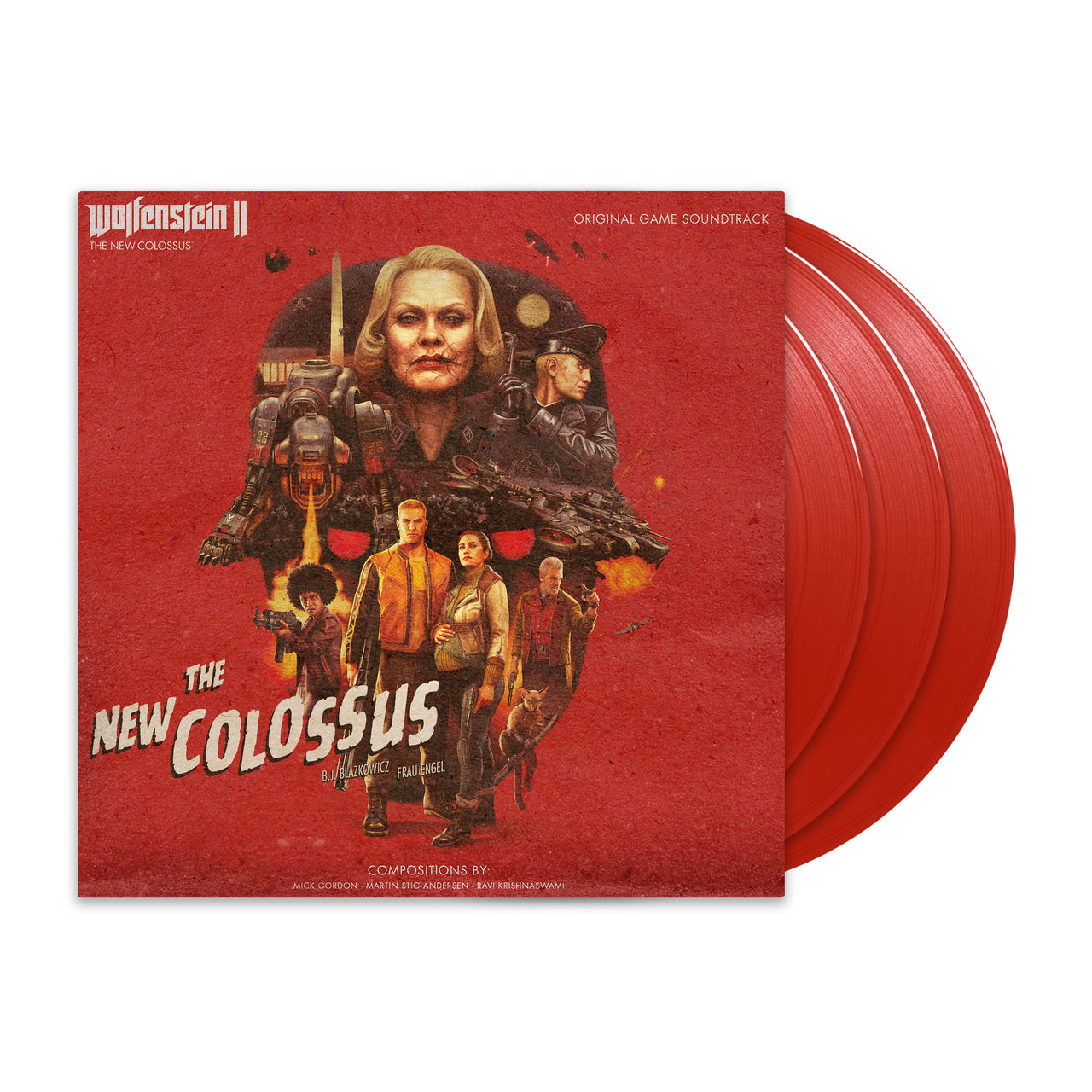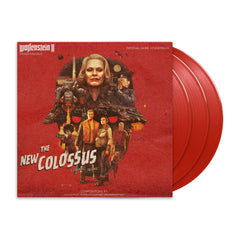 Wolfenstein II: The New Colossus (Deluxe Triple Vinyl)
$ 50.00
Album:
Wolfenstein II: The New Colossus
Artist:
Mick Gordon, Martin Stig Andersen & Ravi Krishnaswami
Product Information:
31 Tracks
X3 180g Red Coloured Vinyl
Deluxe Reverse Board Wide Spined Sleeve With Printed Inners
...................................
Call him an Über, because Terror-Billy is coming to liberate your town. Laced Records, in partnership with MachineGames and Bethesda Softworks®, a ZeniMax® Media company, present Wolfenstein II - The New Colossus on deluxe double vinyl, due for release November 2019.
Track Listing:
Side A
Blitzmensch!
The New Colossus
Right Between The Eyes
Oh, Caroline
Nuked Manhattan
Side B
Der Zitadelle
Amazing Grace
Right Trigger Warning
Hatching The Plan
Strawberry Milkshake
Space Aliens
Side C

Blazko Kill Them All
Area 52
Mesquite, Texas
Deteriation
Zofia
Twins
Side D
The Resistance
New Orleans Burning
Muddy Waters
Terror-Billy's Gonna Getcha
Traitor Punks, GTFO
Side E

Anya
Horton Hears A Revolution
Gettin' Ready
...And Other Things
Lontano
Side F
Venus
V-A-L-H-A-L-L-A
Surprise! (Get Them Before They Get You)
Sunset for Humanity