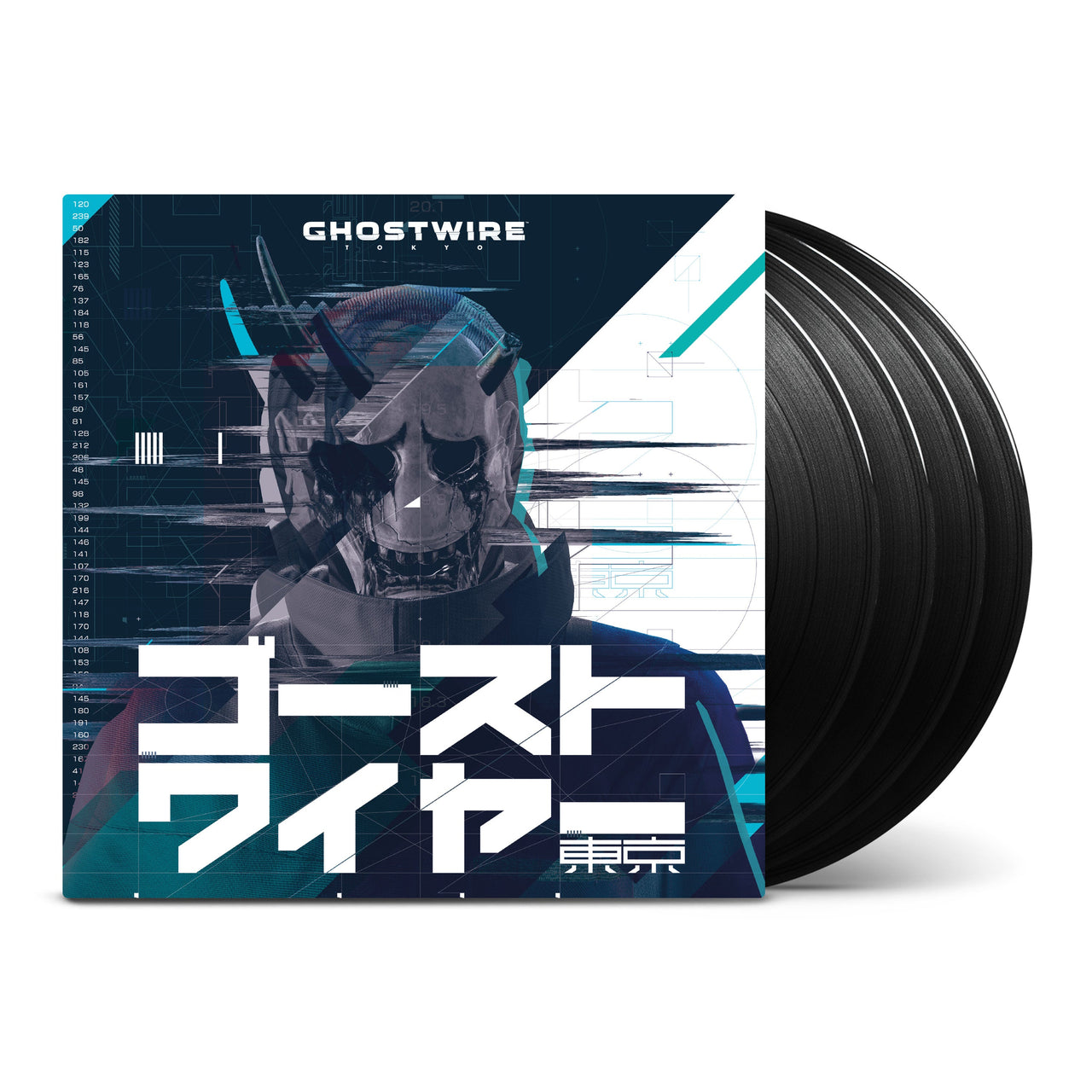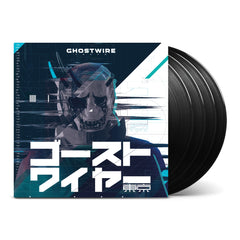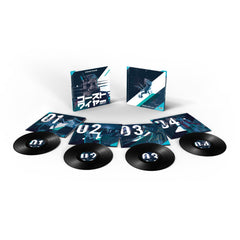 Ghostwire: Tokyo (Deluxe X4LP Boxset)
$ 80.00
Album:
Ghostwire: Tokyo (Original Soundtrack)
Artist:
Masatoshi Yanagi
Product information:
60 tracks specially mastered for vinyl
Black heavyweight LPs
Deluxe 3mm spined inner sleeves
Rigid board slip case
Art by Tango Gameworks
...................................
Face the unknown… assuming they have a face.
A paranormal partnership has formed between Bethesda, Tango Gameworks and Laced Records as we present the dark Japanese electronica of Ghostwire: Tokyo on vinyl record. 
Tango set out to reflect the juxtaposition of modernity and history in Tokyo, where neon high rises and historic temples stand side by side. Composer Masatoshi Yanagi's goal was to express this unique game world by utilising the three wind instruments of Gagaku (ancient Japanese court music): shō, hichiriki, and ryuteki (dragon flute). He also explored traditional instruments including the shakuhachi (bamboo flute) and the chappa (cymbals), as well as traditional musical scales. These elements intermingle with modern, tenebrous synthesised sounds and distorted waveforms.
Singer EvE performs the disquieting nursery songs that punctuate several of the disc sides, injecting the overall score with a child-like eeriness.

This Standard Edition contains vinyl blacker than the Tokyo night sky. 60 tracks have been specially mastered for vinyl and will be pressed onto heavyweight discs. These come in printed inner sleeves that in turn fit into a deluxe rigid box. The sleeve artwork by the team at Tango Gameworks fuses cutting edge graphic design with folkloric J-horror.
...................................
*All images shown here are mock-ups.*
...................................
Track List
DISC 1
SIDE A
Tōryanse
GHOSTWIRE:TOKYO
Lost Spirits
Encounters and Vanishings
A Proclamation
Possession
Encounter
Matter from the Other Side
City of Shadows
SIDE B
Salvation
The Pact
Origin of the Fog
Visitor
Katashiro
Hand Seals
Exorcising the Fog
The Barrier
Living things from Ancient Times
A Maze of Death
DISC 2
SIDE A
Kagome Kagome
The Buried Life
Yaseotoko Ⅰ
Sea of Unconsciousness
Visitor Ⅱ
It's Important
Trails of Connection
Wire In
SIDE B
Misfortune
A Call from Rinko
Depth of Insanity
Home of Stray Cats
Kirigaoka Restricted Area
Sacrifice
Koomote
Awakening of the Giant
DISC 3
SIDE A
Amefuri
A Stop in the Void
Curse
The Invisible Wanderer
Daidarabotchi
Garage of Darkness
Visitor Ⅲ
The Fissure
SIDE B
Hebinari Shrine
Okina
Eve
Yaseotoko Ⅱ
17 Doors
DISC 4
SIDE A
Gate to the Underworld
Life of the Higan Flowers
Abyss
Until We Meet Again
Shabondama
SIDE B
Hannya:Prototype
Koomote:Prototype
Vistors:Prototype
Corrupted Shrine:Prototype
Yaseotoko:Prototype
Tokyo Tower:Prototype
We are NINJA EXORCISTS