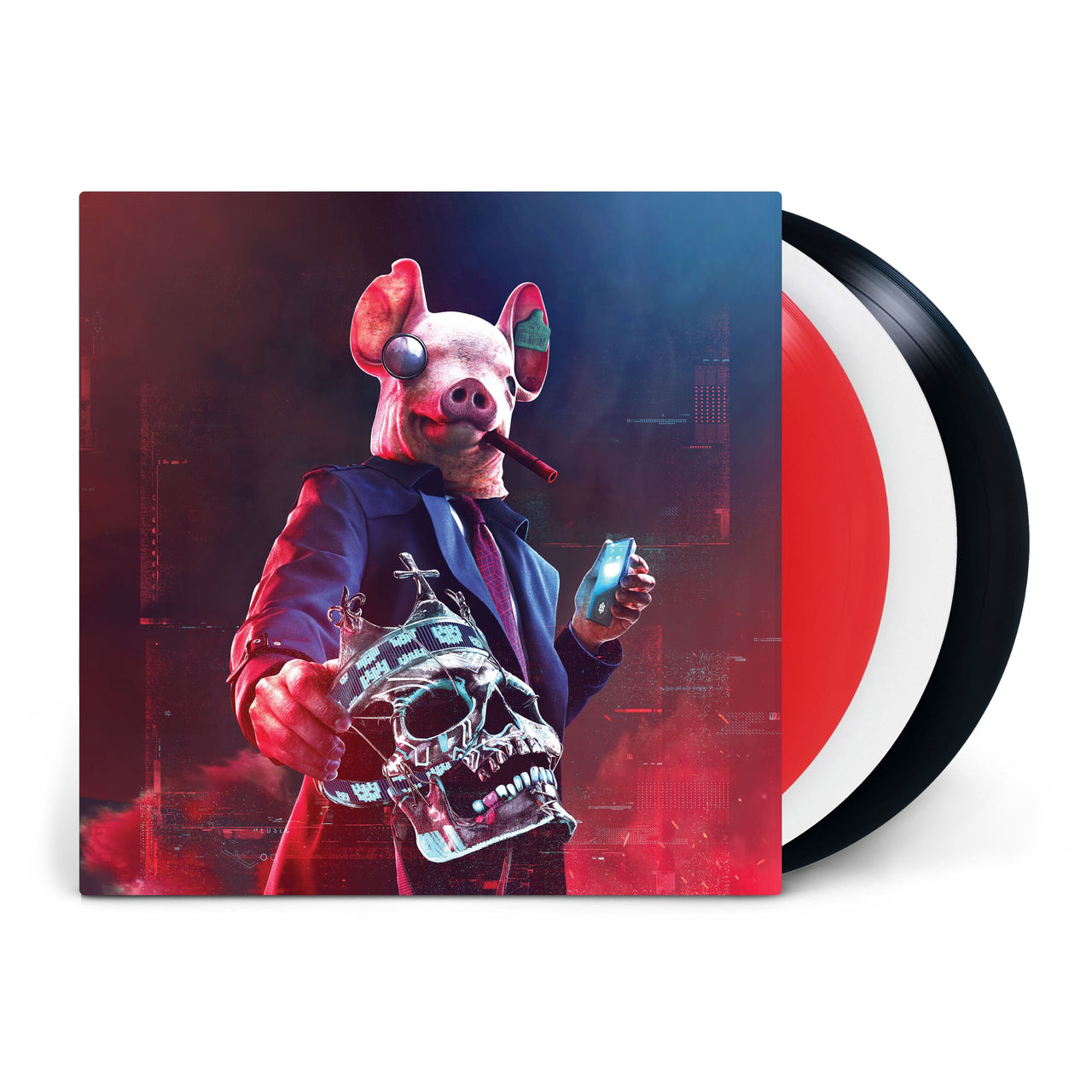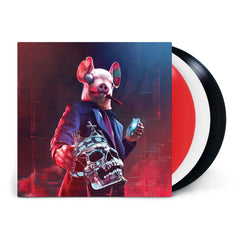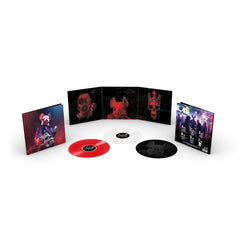 Watch Dogs: Legion (Limited Edition Deluxe Triple Vinyl)
$ 50.00
Album:
Watch Dogs: Legion (Original Game Soundtrack)
Artist:
Stephen Barton, Stormzy, Baby Knoxx
Product Information:
– 25 tracks from the soundtrack to Watch Dogs: Legion
– Three 180g vinyl (Limited Edition red, white & black)
...................................
 
Once again we teamed up with Ubisoft to bring the music of high-tech action game Watch Dogs: Legion to good ol' fashioned vinyl. This triple LP set features original score tracks by Stephen Barton and tracks "Rainfall (feat. Tiana Major9)" by Brit Award-winning Stormzy and "In the Jungle" by Baby Knoxx.
Watch Dogs: Legion builds on the open-world stealth-action gameplay of its predecessors, delivering a never-before-seen gameplay innovation. Players can recruit and play as anyone they see in the iconic city of London: an MI6 agent, a tough bare-knuckle fighter, or an inconspicuous old lady.
Composer Stephen Barton has amassed an enviable AAA credits list, including co-composition on Call of Duty 4: Modern Warfare (with Harry Gregson-Williams), the Titanfall series, Apex Legends, and Star Wars Jedi: Fallen Order. For Watch Dogs: Legion's pulse-pounding original score, Barton blends a dizzying array of electronic and percussive elements, with flashes of breakbeat and layers of atmospheric ambience.
25 tracks specially mastered for vinyl will be pressed onto three audiophile-quality, heavyweight 180g discs. The Limited Edition (exclusive to Laced Records' store) features red, white and black LPs
Five sides include music, with the sixth side featuring a custom etching of the iconic DedSec pig mask. LPs will be housed in a deluxe triple gatefold.

...................................
*All images shown here are mock-ups.*
...................................
   


Track Listing:
Side A
Welcome To The Resistance
Helen, The Bringer of War
Rainfall (Ft. Tiana Major)
Interlude - Walkürenritt
This Little Piggy Went to Camden Market
Side B
A Hard Night's Day
Itsy Bitsy Teeny Weeny Evil Capitalist Machiney
Fifty Shades Of Earl Grey
Interlude - Bagley
A Room With A Queue
Side C
The Future Is Bright
Sax, Drugs And Rock & Roll
Eye In The Skye
Not Great Expectations
Cruel Britannia
Side D
The National Stealth Service
Interlude - Dies Irae
It's All Gone A Bit Tom Tit
Apotheosis, Meet Kettle
Bare Knuckles
Gunplay-Master
Side E
Chop Shop
Time For A Hard Reset
Orwell That Ends Well
In The Jungle
Side F - Etching