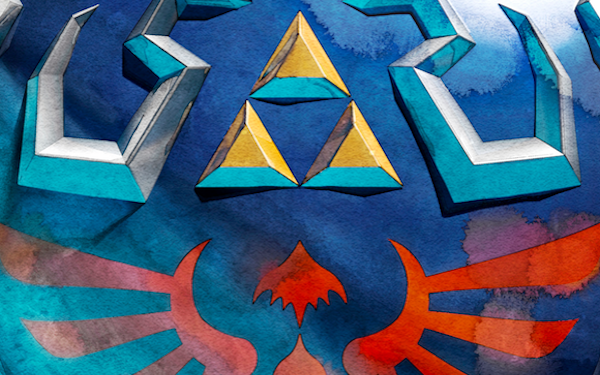 By Thomas Quillfeldt
If you look at the games that have been awarded 10/10 by the biggest websites, the various "top 100 games" lists knocking about and the top ranked games on Metacritic and Gamerankings, certain titles come up again and again.
What unites them? Bloody great music for one, so let's dive into some of the best tracks from the greatest games of all time...
---
"Title Theme" – The Legend of Zelda: Ocarina of Time
As the moon sinks over Hyrule Field and Epona and Link come clip-clopping into view, there can be very few triggers of gaming nostalgia as powerful as Koji Kondo's Title Theme playing over the title screen for—arguably—the best game ever made.
You can find The Legend of Zelda: Ocarina of Time's score on YouTube.
---
"No Happy Endings" – Grand Theft Auto V
Not content with offering a vast collection of the best contemporary and classic popular music to populate the game's trademark radio stations, Grand Theft Auto V also features a glorious original soundtrack, composed and arranged by a combination of Tangerine Dream, Woody Jackson, The Alchemist, Oh No and DJ Shadow. No Happy Endings is the killer track from the score album.
Grand Theft Auto V's score album is available across all major retailers and streaming services, including YouTube and Spotify.
---
"The Last Of Us" – The Last Of Us
The Last of Us' soundtrack is generally understated, with this stand out track (also called The Last of Us) taking us on the road through an American landscape where no one is safe for long—evoking the soundtracks and aesthetics of both Twin Peaks and Silent Hill.
The Last of Us soundtrack album is available across all major CD retailers and streaming services including Spotify. Volume 2 is also available for digital purchase and on Spotify. Here's a YouTube playlist of both.
Mondo offers a 4XLP vinyl with art by Olly Moss & Jay Shaw. 
---
"Science Is Fun" – Portal 2
Longtime Valve composer Mike Morasky perfectly captures the techno-panic of Portal 2's subterranean world of sort-of-science, long abandoned to computers and machines that have become a little… odd. This propulsive electronica track—the first on the album—sits somewhere between Blade Runner and Hotline Miami.
Portal 2: Songs to Test By is available across all major retailers and streaming services, including YouTube (vol. 1 & 2; vol. 3) and Spotify.
---
"Cloudy Court Galaxy" – Super Mario Galaxy 2
Composed by Mahito Yokota and performed with gusto by the 50-strong Mario Galaxy Orchestra, Cloudy Court gets you jazzed for some astoundingly creative, colourful and charming 3D platforming.
The Super Mario Galaxy 2 soundtrack is a little difficult to track down officially (unless you want to import the CD for £150+) but it is online via YouTube.
---
"Apotheosis" – Journey
Austin Wintory is a video game music composer in the ascendancy, especially after his recent work on Assassin's Creed Syndicate and ABZÛ. The first composer to receive a Grammy nomination for a game score, he spirited us away to another universe with his cello-led music for thatgamecompany's Journey. With a hint of Lord of the Rings, a dash of Ghibli's Joe Hisaishi and a dollop of east-Asian ambient mysticism, the soundtrack climaxes with this seven-minute epic.
The Journey soundtrack album is available via all major retailers and on streaming services including YouTube and Spotify.
iam8bit offer a 2XLP vinyl picture disc set, with art by Mark Englert: 
---
"Estancia" – Red Dead Redemption
Bill Elm and Woody Jackson's Red Dead Redemption original score is remarkable for its authenticity not to the historical Wild West, but to the 1960s movies that depict it. Whilst most would cite Jose Gonzales' track Far Away as the game's best musical moment, this short, chilled out track perfectly captures those sunset horseback ride through the wilderness.
The Red Dead Redemption soundtrack is available at all major digital retailers and streaming service including YouTube and Spotify, although it is a little tricky to track down on CD and even harder on vinyl.
---
"From Past To Present" – The Elder Scrolls V: Skyrim
There are odd moments in Skyrim where you'll be talking to a shopkeeper and some sweeping orchestral music will kick in, making the whole scene feel a bit daft (especially if you've put a bucket on their head). But all such awkwardness is forgiven when a glorious choir melody and swelling strings coincide with you gazing down into a snowy valley as the sun glistens through the trees. For all the throaty yells of "Dovahkiin!", Jeremy Soule's soundscapes and mellower work is as essential to Skyrim (and Oblivion before it) as John Williams' music is to Star Wars.
The Skyrim OST isn't on premium streaming services, but is available via major digital music retailers and on YouTube. There is a CD collector's edition, but it is currently selling for £200+.
---
"Suicide Mission" – Mass Effect 2
Talk about suicide squad. There can be only one music track to represent the excellent space opera sequel Mass Effect 2: it's big, it's brassy and it will get your blood-pumping, even if the hopes of survival are slim.
There are multiple soundtrack albums for Mass Effect 2 including the original, Combat, Atmospheric and EPs Overlord and Kasumi's Stolen Memory. The can be found on all major digital retailers and streaming service including Spotify and YouTube.
---
"Save Theme" – Resident Evil 4
It's fun to think of Resident Evil save room music as its own musical subgenre, with these moody, uneasy tracks instantly recognisable to fans of the series. Resident Evil 4's save room theme is an anxious soup of unsettling ambience, mournful harp and the odd double bass lick.
Resident Evil 4's score is very tricky to track down physically and isn't available via digital retailers or streaming services. It is, however, available via YouTube.
Have any other favourite tracks from these soundtracks? Hit us up @laced_records on Twitter, @lacedrecords on Instagram or on Facebook and let us know.