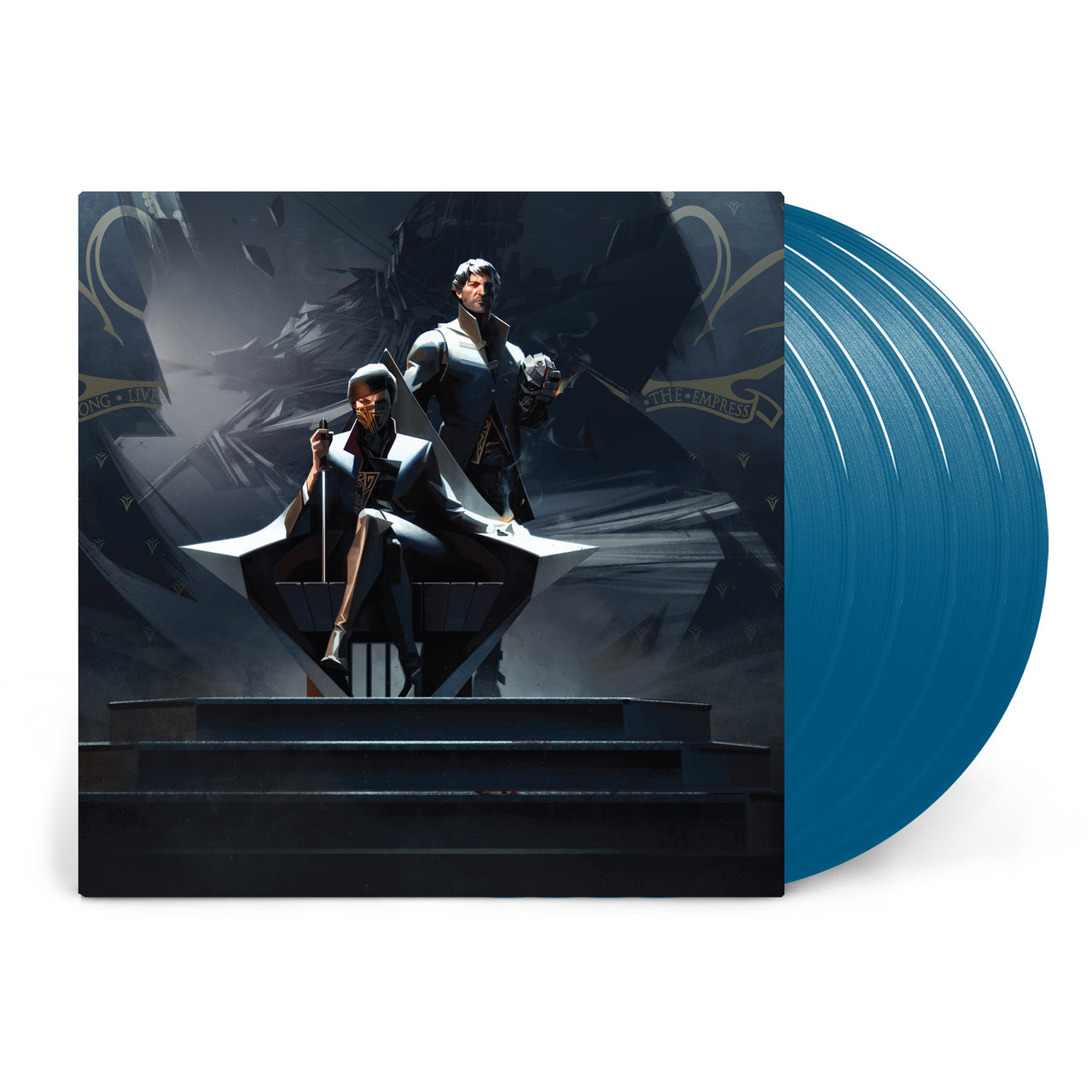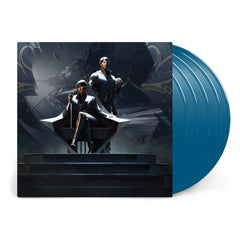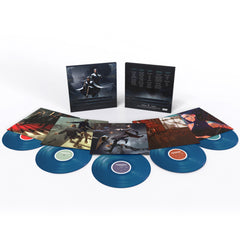 Dishonored: The Soundtrack Collection
$ 100.00
Album:
  Dishonored: The Soundtrack Collection
Artist: 

Daniel Licht, Jon Licht and Mary Elizabeth McGlynn, Voodoo Highway, Copilot Music + Sound, Raphael Colantonio and Terri Brosius and Benjamin Shielden.
Product Information:
– Includes music from
Dishonored, Dishonored 2,
Death of the Outsider,

 
and official 'tribute' tracks
– 68 tracks spanning five 'sea blue' heavyweight discs
– Deluxe rigid case with five spined disc inners
...................................
As part of Arkane® Studios' 20th anniversary celebrations, Laced Records has teamed up with Bethesda Softworks® to bring the music of the Dishonored® series to vinyl. This five-disc box set features a curated selection of tracks by original composer Daniel Licht, and other contributors, from the soundtracks to Dishonored, Dishonored 2, and Dishonored: Death of the Outsider™.
The track selection includes fan-favourite songs "The Drunken Whaler", "Silver and Dust", "Brigmore Lullaby", and "Born in the Month of Darkness". In addition, the box set features an official ten-track tribute album of music by Benjamin Shielden, inspired by the work of the late Daniel Licht and the world of Dishonored.
The Dishonored series is renowned for its immersive storytelling, unique level design, adaptive combat systems and compelling characters. From the top of Dunwall Tower to the depths of The Void, Daniel Licht's atmospheric scores have helped immerse players in the shadowy world of Corvo Attano, Emily Kaldwin, Daud, and Billie Lurk.
...................................
*All images shown here are mock-ups.*
...................................
Track List
Disc 1
Side A
Main Theme
The Return
Empress Death
Ambients
Wrenhaven River
Streets - Exploration
Aristocracy - Exploration
Side B
The Drunken Whaler
Flooded - Suspense
Regent - Exploration
Regent - Suspense
Honour For All
Honour For All (Extended)     
Disc 2
Side C
Main Theme
Aristocracy - Ambient
Aristocracy - Suspense
Dreadful Wale
Emily Theme
Streets - Ambient 
Streets - Suspense
Karnaca Battle
Corvo Theme
Royal Conservatory
Side D
Grand Palace - Ambient
Delilah Theme
Delilah - Combat
Void Theme
Brigmore Lullaby
Disc 3
Side E
Corvo
Battle
Karnaca 
Delilah
Escape
Dunwall
Emily
Dust District
Foster Confession
Side F
The Coup
Jewel of the South
Silver and Dust
Watery Grave
Born in the Month of Darkness
Sands of Serkonos
Disc 4
Side G
Main Theme
One Last Fight - Exploration
One Last Fight - Daud Released
The Bank Job - Exploration
The Bank Job - Suspense
A Hole In The World - Intro
A Hole In The World - Exploration
A Hole In The World - The Eye
Into The Void – Exploration
Side H
Into The Void - Suspense
Into The Void - Vortex
The Deep Void - Free The Outsider
The Deep Void - Kill The Outsider
Epilogue - Outsider Alive
Epilogue - Outsider Dead
Disc 5
Side I
Ouverture
Main Theme
Dunwall
Ice Ocean
Void
Side J
Oath
Doubt
Curse
Like A Shadow
Closing