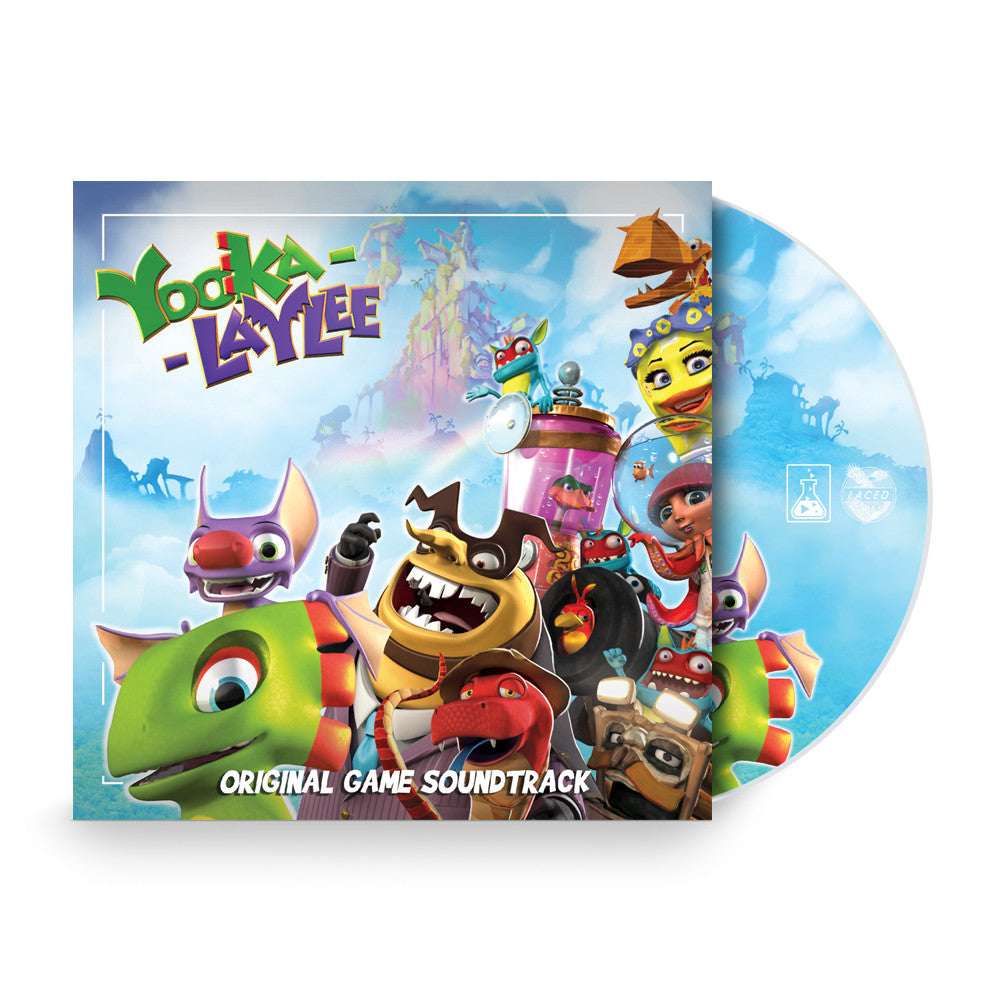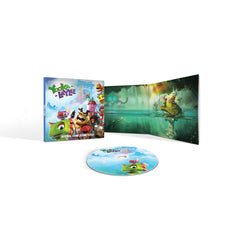 Yooka-Laylee (CD & Digital Download)
$ 12.00
Album:
Yooka-Laylee (Original Game Soundtrack)
Composed By:
Grant Kirkhope / David Wise / Steve Burke
Artwork:
Playtonic Games 
Product Information:
CD in Deluxe Gatefold Digi Pack
All 28 Tracks From Yooka-Laylee - Plus Additional 10 World Variant Tracks By Grant Kirkhope
Digital Download of Full 38 Track Album (MP3 Format)
Mastered by: Joe Caithness (Subsequent Studios)
(Digital Download Will Be Fulfilled Via Email On 7th April 2017)
...................................
Laced Records, in partnership with award-winning veteran games developer Team17 and Playtonic Games bring you the release of the official Yooka-Laylee soundtrack.
Composed by a trio of Rare stalwarts, Grant Kirkhope (Goldeneye 007, Banjo-Kazooie), David Wise (Battletoads, Donkey Kong Country) and Steve Burke (Kameo, Viva Piñata), the music of Yooka-Laylee is a melodic masterpiece, evoking memories of classic platforming puzzle adventures, packed with quirky compositions that perfectly complement the game's unique cast of colourful characters!
...................................
All images shown here are mock-ups.
...................................
TRACK-LISTING:
Main Theme
Shipwreck Creek
Hivory Towers
World 1 Theme
World 2 Theme
World 3 Theme
World 4 Theme
World 5 Theme
Uphill Battle
Frosty Fray
Armed and Dangerous
Track Attack
Skiffy Skirmish
Final Beeting
Kartos Karting
Bee Bop
Hurdle Hijinx
Up 'N' Nova
Jobstacle Course
Glaciators
Blag the Flag
Gun-tlet Run
Minecart Theme (World 1)
Minecart Theme (World 2)
Minecart Theme (World 3)
Minecart Theme (World 4)
Minecart Theme (World 5)
Tropic Trials
World 1 Varient #1
World 1 Varient #2
World 2 Varient #1
World 2 Varient #2
World 3 Varient #1
World 3 Varient #2
World 4 Varient #1
World 4 Varient #2
World 5 Varient #1
World 5 Varient #2
Copyright: 
P+C 2017 Playtonic Ltd. All rights reserved. Used under exclusive license by Laced Music Ltd. Yooka-Laylee is a registered trademark of Playtonic Ltd.