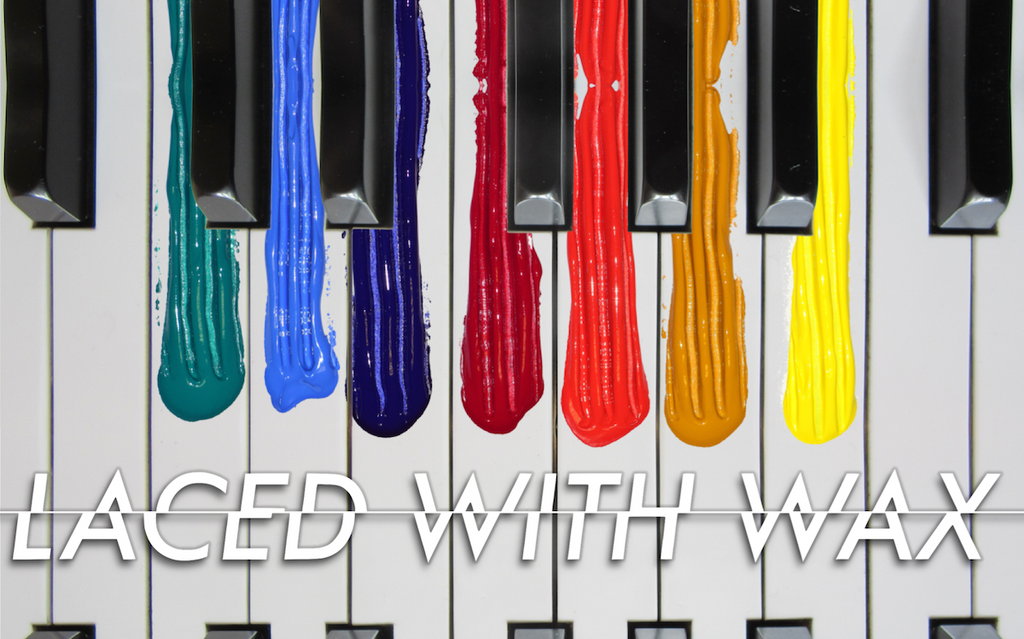 "The piano keys are black and white, but they sound like a million colours in your mind." – Maria Cristina Mena (author)
We take a look at some of the finest piano music created for, or inspired by, video games scores — from passionate in-game performances to JRPG piano collections.
By Thomas Quillfeldt
Here at Laced With Wax we've explored video games music from all sorts of angles: how it intersects with certain musical genres (e.g. jazz); quirky subgenres (e.g. 'Resi save room'); and subdividing by mood (e.g. motivational). This will be the first time we've looked at a particular musical instrument, and some of the excellent examples of its use in and around video games.
The piano is, of course, an incredibly popular instrument that has stuck around for over 300 years. Despite its inherent bulkiness — most pianos feature 88 keys and are at least 1.5m or 5 foot wide — its versatility means it maintains a position as the 'king' or 'mother' instrument. Even people who specialise in another instrument usually have to learn some piano in order to advance their music theory knowledge. 
Game music has an extended relationship with the piano beyond game scores. Aside from orchestral suites and Celtic folk, some of the first officially released rearrangements of video game music were for the piano. Fans learning game music at home — and uploading renditions to YouTube — will very often be playing the piano. This has become a large enough niche to support the release of multiple new sheet music books.
We've highlighted some favourite tracks and explored a few different trains of thought below, trying to be as diverse as my limited knowledge enables, but inevitably leaning towards Japanese games because of the longstanding tradition of 'piano collections' releases. There will no doubt be some obvious examples missing — feel free to tell us so @Laced_Records on Twitter or on the Facebook post.
Everything is collected together in this handy YouTube playlist.
---
The flaming obvious
"Gwyn, Lord of Cinder" from Dark Souls
Composer: Motoi Sakuraba
Word association: Melancholic, regal, crestfallen, disconsolate
Bit o' background:
I wasn't going to get away with omitting this first piece just to make a point (like the time we left "Aquatic Ambience" out of the water-themed VGM article); it is, after all, one of the most effective and memorable uses of piano music in all of recent gaming history.
When you very first enter the final boss arena of Dark Souls — likely after 80 hours of brutal toil — most would be expecting grandeur and spectacle, shrieking choirs and sensory overload. Instead, the player is greeted by a relatively diminutive, solitary figure soundtracked by a beautifully tragic piano piece. What we know about the game's production suggests that this is yet another example of game director Hidetaka Miyazaki's authorial, restrained taste at work, throwing players for a loop.
---
"Dearly Beloved" from Kingdom Hearts
Composer: Yoko Shimomura
Word association: Yearning, hopeful, tranquil, intimate
Bit o' background:
"Dearly Beloved", one of the melodic cornerstones of all Kingdom Hearts scores, is devastatingly simple and direct. It has been rearranged in various ways with different instrumentation across the series, but arguably the piano original remains the purest and most affecting expression of the piece.
---
Japanese RPGs and the piano
The JRPG genre enjoys a long association with the piano — the instrument has repeatedly featured on soundtracks, as well as appearing within games themselves (occasionally playable). Here are a few standout examples, then we'll get onto the various piano collections in a bit.
"NOCTIS" from Final Fantasy XV
Composer: Yoko Shimomura | Co-arranger: Shota Nakama
Performer: Moko Tsuruta, Tony An, Ivan Linn (credits not clear)
Word association: Lush, flowing, slushy, passionate
Bit o' background:
Whilst recent scores for various smaller Square-Enix JRPGs have some exciting, relatively new voices coming through (e.g. Brave Exvius and Octopath Traveller), the developer went with a heavy-hitter — 30-year veteran Yoko Shimomura — to be lead composer for the latest numbered Final Fantasy. Anyone who knows Shimomura's catalogue knows that she is quite the pianist — here she is playing out the Final Fantasy XV Abbey Road concert back in 2016.
---
"Old Hearth" from I Am Setsuna
Composer: Tomoki Miyoshi | Performer: Randy Kerber
Word association: Wistful, poignant, wintry, dainty
Bit o' background:
According to a warm-hearted Forbes interview, the decision to score I Am Setsuna almost entirely with solo piano music was taken in the very first planning meeting (one suspects it was also a question of keeping the music budget constrained). It certainly came as a nice surprise to those game music fans who had cherished the various JRPG piano albums released up to that point.
Composer Tomoki Miyoshi commented: "The delicate stories that evoke a feeling of deep empathy in the players had to also be approached in a delicate manner musically. I made sure to stay as true and honest about these emotions while producing the score, and oftentimes would leave me desolated in a sorrowful emptiness at the end of a composition session."
---
Further listening:
— The piano version of "Alfyn, the Apothecary" from Octopath Traveller is very nice indeed...
— ...as is "Waterside ~for Piano and Orchestra~" from Blue Dragon.
— Eternal Sonata is centred around the historical (but fictionalised) person and music of 19th Century composer Frédéric Chopin. The soundtrack features the famous piece "Polonaise, Op. 53".
---
Piano collections
There have been official Final Fantasy solo piano albums stretching back to 1992 (as far as I can tell) — one for each numbered mainline title, starting from IV (and including X-2). We've since seen official releases based on music from numerous JRPG games and series, as well as titles that pay homage to that genre.
External companies and individuals have also taken to professionally producing piano albums in this niche, including Materia Collective's classy productions based on the music of Chrono Trigger, Pokémon, Stardew Valley, and UNDERTALE.
"Stargazing" from Piano Collections: Final Fantasy XI
Composer: Naoshi Mizuta
Arranger: Kaoru Ishikawa | Performer: Kasumi Oga
Word association: Anxious, courageous, faltering
Bit o' background:
Although a lot of the Final Fantasy piano collections focus on Nobuo Uematsu's work, later albums necessarily reinterpret the work of his successors on the (numbered) series, most notably Hitoshi Sakimoto, Masashi Hamauzu, and Naoshi Mizuta, who would emerge as lead composer for Final Fantasy XI and its expansions.
---
""γ" 1" aka "Gamma 1" from Piano Pieces "SF2" Rhapsody On a Theme of SaGa Frontier 2
Composer/arranger: Masashi Hamauzu
Performers: Mikiko Saiki and Naoko Endo
Word association: Pastoral, dainty, autumnal
Bit o' background:
This piano duet (two players at one keyboard) is a dainty version of "Außenwelt", the world map theme from SaGa Frontier 2. This official piano album (with an awkward title) was released in 1999, the same year as the game; and the classically-trained Hamauzu clearly enjoyed himself in reinterpreting his own nuanced, angular score.
Album links: iTunes
---
"Battle At The Big Bridge" from Piano Opera Final Fantasy IV/V/VI
Composer: Nobuo Uematsu
Arranger/performer: Hiroyuki Nakayama
Word association: Thrilling, perilous, reckless, explosive
Bit o' background:
As well as the Final Fantasy Piano Collections albums, be sure to check out the more ornately arranged Piano Opera albums by Hiroyuki Nakayama, as overseen by Mr. Uematsu himself. At the time of writing, there have been three records, each covering music from three games; the albums fall in line with the consoles that saw Final Fantasy releases between 1987 and 2000 (NES — Final Fantasy I, II, & III; SNES — IV, V, & VI; PlayStation — VII, VIII, & IX).
---
"III. Kessen" from Final Fantasy X Piano Concerto, Final Symphony
Composers: Nobuo Uematsu and Masashi Hamauzu (also arranger)
Performers: Katharina Treutler and the London Symphony Orchestra
Word association: Frantic, agitated, dancing, changeable
Bit o' background:
First performed in Germany in 2013, Merregnon Studios' Final Symphony concert suite draws on the music that Nobuo Uematsu created for Final Fantasy VI, VII and X. Creating the arrangements was no easy feat: Jonne Valtonen, Roger Wanamo and Masashi Hamauzu were tasked with weaving together melodies, rhythms and textures from among hundreds of in-game tracks into new orchestral works in a classical style.
Laced With Wax previously took a forensic look at the pieces woven into Wanamo's Final Fantasy VI Symphonic Poem; and we also pulled apart Valtonen's Final Fantasy VII Symphony (article; podcast.)
The album was recorded at Abbey Road Studios with Mr. Uematsu present, and was later released on CD and 3xLP vinyl via LacedRecords.com (at the time of writing, the vinyl is sold out, but the CD is available.)
---
Further listening:
— Some of my favourite Final Fantasy Piano Collections pieces across 10+ albums include "Ahead On Our Way" (FF7); "Find Your Way" (FF8); "Yuna's Determination" (FF10); "Calms Lands" (FF10-2) ; "Eruyt Village" (FF12); "Vanille's Theme ~ Memories of Happier Days ~ The Road Home" (FF13)
— Beethoven's many piano sonatas are all sorts of awesome. Fans of JRPG music might want to start with the Sonata No. 8 in C Minor Op 13, the Pathetique — in particular "II. Adagio cantabile".
---
Tugging at the heartstrings
Piano music can be an incredibly intimate when the composer/arranger/performer wants it to be (reverb on the recording helps too!) Played effectively, the instrument can serve as a direct conduit to a listener's soppy side.
"To Forget" from Hue
Composer: Alkis Livathinos
Word association: Regretful, reflective, glum, haunted
Bit o' background:
According to the developers of puzzle-platformer Hue, they used a track by Alkis Livathinos for an early internal demo without giving much thought to the origins of the music. When they decided to hunt down the composer in order to commission a full score, they had no clue where in the world he was based, beyond the knowledge that he was Greek. As it turned out, Livathinos happened to be based a short way away in London, UK, and came on board the project — his first video game score.
---
"Awake" from Celeste
Composer: Lena Raine
Word association: Maudlin, sentimental, lost, lachrymose
Bit o' background:
Upon release of Celeste, seemingly everyone was impressed by Lena Raine's intensely emotive score — and rightly so, as it was meticulously crafted to match the contours of the main character's emotional journey throughout the game. Apart from Raine's evident talent, it's clear that her involvement in the game's development from the earliest stages was a major contributing factor to how well the score turned out.
---
"Ethan's Theme" from The Vanishing of Ethan Carter
Composer: Mikolai Stroinski
Word association: Solemn, funereal, bleak
Bit o' background:
Mikolai Stroinski is probably best known for his work on The Witcher 3: Wild Hunt, expansion Blood and Wine, and spin-off Gwent. But, for me, some of his most effective, affecting music was for the stunningly realised Polish indie game The Vanishing of Ethan Carter, which deals with various flavours of ghost story in the woods of Wisconsin. Despite the game being set in the USA, the team used photogrammetry technology to map sections of the Polish Karkonosze mountains to get the world of ...Ethan Carter looking as natural as possible. Alongside the remarkable visuals, Stroinski's score does an equally good job of forging the atmosphere of the game.
I also shouted out ...Ethan Carter in the piece: "Take a hike: An ode to the great (video game) outdoors"
---
Further listening:
— "Nozomi's Confession", from Shenmue, is pure loveliness, through and through
— Regular readers are probably bored to tears of me shouting out Nobuo Uematsu's work, but I can't help it. Here's a deeeeeeeeeep Uematsu cut: "The End" from PSP detective game Anatawo/Anata o Yurusanai
— (Not from a game) Jazz piano can be a thing of beauty, including the exquisite "Waltz for Bill" by Iiro Rantala
---
Ditties to make you dance along
"Jolly Ol' Spekkio" from Piano Collections: Chrono Trigger
Composer: Yasunori Mitsuda
Arranger/Performer: Trevor Alan Gomes
Word association: Vivacious, sunny, jaunty
Bit o' background:
Another of the Materia Collective stable of arrangers and performers, Trevor Alan Gomes is nothing if not versatile, flitting between genres on Piano Collections: Chrono Trigger like it's no big thing. With "Jolly Ol' Spekkio", the pianist channels Jools Holland by way of Super Mario and the chocobo theme — having a good ol' boogie-woogie in the process.
---
"Inkwell Island Two (Piano)" from Cuphead
Composer: Kristofer Maddigan
Performer: (one of) Jonathan Dyck, Christina Faye, Liz Acker, Kristofer Maddigan
Word association: Bouncy, frolicking, fairground
Bit o' background:
We've said it before and we'll say it again: the ragtime and big band jazz score to Cuphead is marvellous, and marvellously authentic, joining a number of other game scores that employ jazz stylings. Composer-arranger Kristofer Maddigan has admitted to overdoing it in terms of the sheer quantity of music he produced for the devilishly difficult platformer — as hinted at by the hefty 56-track soundtrack released. He also insisted on the pieces he recorded being complete music tracks in and of themselves, making the OST release a real pleasure both for gamers who may be newcomers to jazz, and for jazz fans from outside of video game fandom.
---
Diegetic piano in games
There are some iconic depictions of the piano in games: Tifa's, and the ShinRa mansion piano in Nibelheim in Final Fantasy VII; Glottis' jazz club noodling in Grim Fandango; Claire or Rebecca playing the "Moonlight Sonata" in Resident Evil.
Two of the most memorable piano moments involve using music to emphasise the passion of the characters involved, albeit in very, very different ways...
"Cohen's Masterpiece" from BioShock
Composer: Garry Schyman | Performer: Bryan Pezzone
Word association: Maniacal, theatrical, hammy, wild
Bit o' background:
Much has been said about the storytelling and aesthetic triumphs of BioShock; just as much praise has been afforded to the Fort Frolic level and its homicidally unsatisfied artist-king Sander Cohen (in particular, Mark Brown's Game Maker's Toolkit video is excellent.)
At one point, the player is led to a concert hall where the unfortunate Kyle Fitzpatrick — a disciple of Cohen's — is under great duress, being repeatedly forced to rehearse a piece by his master/captor whilst strapped to 100-ish sticks of dynamite. The pianist's patience runs out, as does the composer's, and the rehearsal is terminated in dramatic fashion.
According to a Gamasutra interview, composer Garry Schyman didn't know much about Cohen's character before he set out to compose a "serious classical piece" for the scene, and ended up with something that the developers felt was too "creative", i.e. Cohen isn't necessarily as competent an artiste as the wonderfully ornate piece suggests. But, the music was such a hit with the team that it remained in the game, and became a firm fan favourite afterwards.
---
"For River - Piano (Johnny's Version)" from To The Moon
Composer: Kan R. Gao
Word association: Saccharine, heartwarming, unadorned
Bit o' background:
In To The Moon, a story-driven game in the style of 16-bit RPGs, the piano becomes a core element of the the bittersweet time-travel story. Johnny Wyles is dying, and the protagonists — scientists engaged to create alternative memories in the mind of the terminal client — have to travel through his recollections in order to fulfil his final wish. Early in their journey, they come across a memory of Johnny debuting a piece to his sick wife River; he's written it specially, and had a grand piano moved into their upstairs bedroom just to play it to her. It's a touching moment, but you need to play all the way to the tear-jerker ending to appreciate the depth of sentiment going on during the sequence. Seriously, you'll bawl like a baby.
---
Further listening:
— There was that time the saloon pianist in Red Dead Redemption managed to tickle the ivories a foot away from the keyboard...
---
Painting a picture
There are more colours to the piano than just 'sad' or 'jaunty' — after all, it's not considered one of the most musically versatile instruments for nothing. Especially when it comes to the VGM piano albums, composers, arrangers and performers are trying to wring the most out of the instrument's dynamic and note range.  
"Megalovania" from Undertale Piano Collections
Composer: Toby Fox
Arranger: David Peacock | Performer: Augustine Mayuga Gonzales
Word association: Battling, valiant, lionhearted
Bit o' background:
You've probably heard all the praise for UNDERTALE by now: how the game's creator (and also composer) Toby Fox is a godlike genius; also how it salutes and subverts JRPG tropes throughout its design, writing, and music.
As a piece of music, "Megalovania" is a rollercoaster of excitement; arranger Peacock manages to preserve what makes the original cue so exhilarating. This being an officially sanctioned release, the original creator clearly thought so too; indeed, there has since been a second Undertale Piano Collections album released (Bandcamp).
You can find out more about how someone goes from being a fan-musician to a professional arranger in our interview with David Peacock. We also shouted out his arrangement of "Snowy" in "The 12 shades of Christmas video game music."
Also, don't miss Peacock's album of arrangements based on Disasterpeace pieces: Disasters For Piano (Bandcamp).
---
"Riding (Day)" from The Legend of Zelda: Breath of the Wild
Composer: Manaka Kataoka and Koji Kondo
Word association: Feather-light, twinkling, flitting
Bit o' background:
Breath of the Wild features a lot of music. Like, a lot. The five-disc full soundtrack release is made up of 286 tracks. And yet, somehow, the experience of travelling Hyrule feels sparse, aurally-speaking. Gentle, meandering piano licks punctuate the quiet as you traverse the wilderness, which reminded me a lot of Brian Eno and Harold Budd's "Steal Away" from Ambient 2/The Plateaux Of Mirror (Spotify, Apple Music).
One wonders whether Manaka Kataoka's mechanical and intricate piano lines in "Riding (Day)" are actually possible to play by one person with two hands. This cue also includes a beloved tune from A Link To The Past, although it'll take you a minute to get there...
---
"The Way It Was" from The Last of Us
Composer: Gustavo Santaolalla
Word association: Bleak, distraught, empty
Bit o' background:
In hindsight, it feels appropriate that Naughty Dog engaged a composer best known for his film work, Gustavo Santaolalla, to produce a brooding score for their serious story. That's not to say a composer regularly working in games couldn't have nailed it; and I suspect that the developers and wider Sony music team faced some challenges working Santaolalla's compositions into the gamey portions of the game. But, The Last of Us was breaking new ground in terms of high quality, mature video game storytelling at the same time that decidedly adult-focused prestige TV shows like Breaking Bad and Game of Thrones were dominating the cultural conversation. For me, looking back, he was the right person for the job because of the relatively arty, serious films he'd scored, and because he was an outsider to games.
This cue sounds like Santaolalla was hunched over a battered old upright piano at 2am — eyes closed, emotionally exhausted, maybe with a triple whisky to one side. In my imagination, at least.
(In case you were curious, it's pronounced santa - lie - er.)
---
Further listening:
— Martin O'Donnell, he of Halo and Destiny fame, released a 'prequel album' to VR game Golem, called Echoes of the First Dreamer (Spotify, Apple Music). There are some nice piano versions of various tracks, including "Lament in the Endless City (Piano)."
— Austin Wintory spoke of his process for recording the soundtrack to Luna in the Ode To Joysticks podcast mini-series. This involved him sequestering himself in a studio with a piano, getting super bummed-out (deliberately), and improvising for a few hours. 
— Journey: Transfiguration (Bandcamp) is an Austin Wintory-produced album of arrangements by Laura Intravia (aka Flute Link). "Apotheosis" is great, in particular.
— You must, must, must check out Chilly Gonzales' three Solo Piano records (Spotify, Apple Music). Especially excellent are "Dot" (Solo Piano), "Nero's Nocturne" (Solo Piano II), and "Prelude in C Sharp Major" (Solo Piano III).
— Nothing beats
Claude Debussy's
piano music. I like Klára Kormendi's Naxos album (
Spotify
,
Apple Music
).