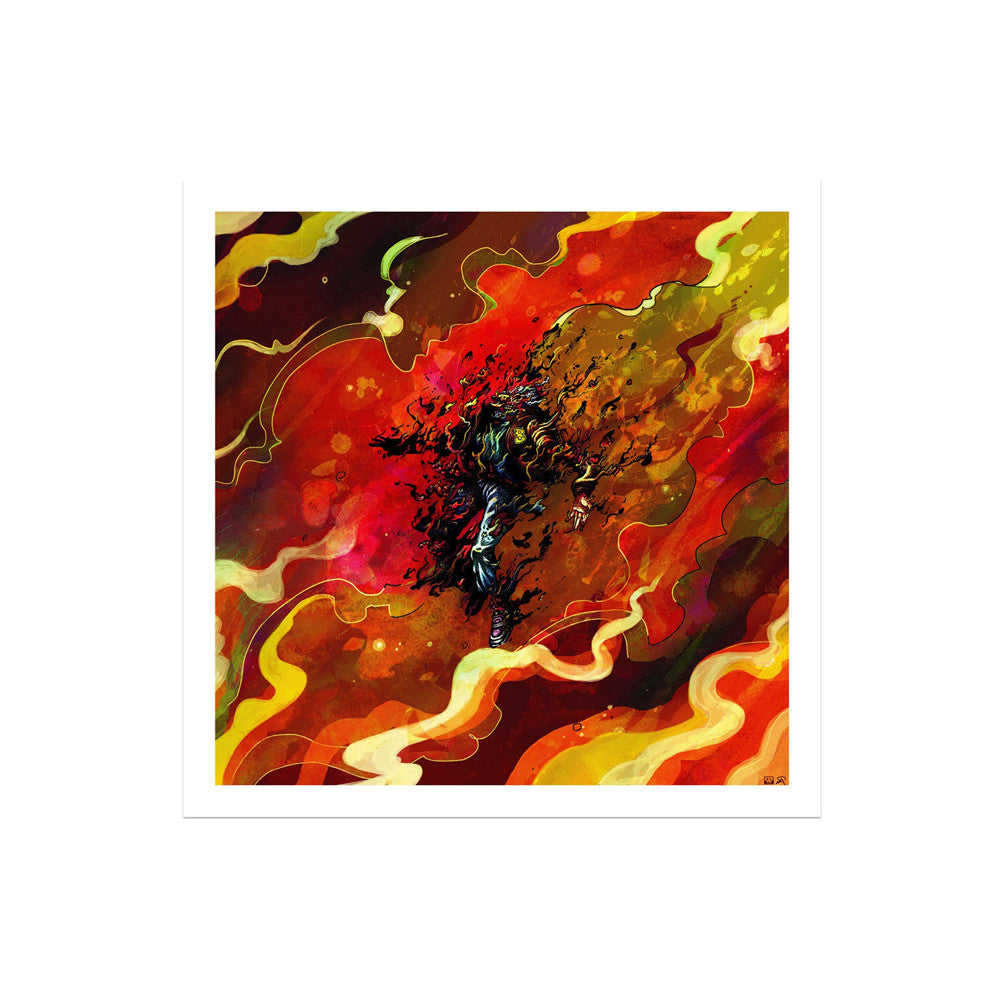 Hotline Miami (Limited Edition Print)
$ 50.00
Product:
Hotline Miami Vinyl Cover Screenprint
Artwork By:
El Huervo (Niklas Akerblad): http://elhuervo.tumblr.com
Product Information: 
50x50cm CMYK screen print
Presented on 300gsm card
- LIMITED TO 500 COPIES -
To accompany the Hotline Miami: Collector's Edition Vinyl, we're bringing you a limited run of special screenprints of the artwork from the vinyl.
The front cover print, designed by original Hotline Miami artist Niklas Akerblad, depicts the demise of the enigmatic Jacket.
The edition, limited to 500 will come as a CMYK screenprint printed on 300gsm card.
- SHIPPING INFO -
Please note, this product will be shipped from the UK to ensure all previous KickStarter backers and the fans who purchase on here for this pressing will receive it at the promised shipping time. All other products on the store will ship from the US to US customers.
Please also note that this item will ship via Royal Mail 1st Class.