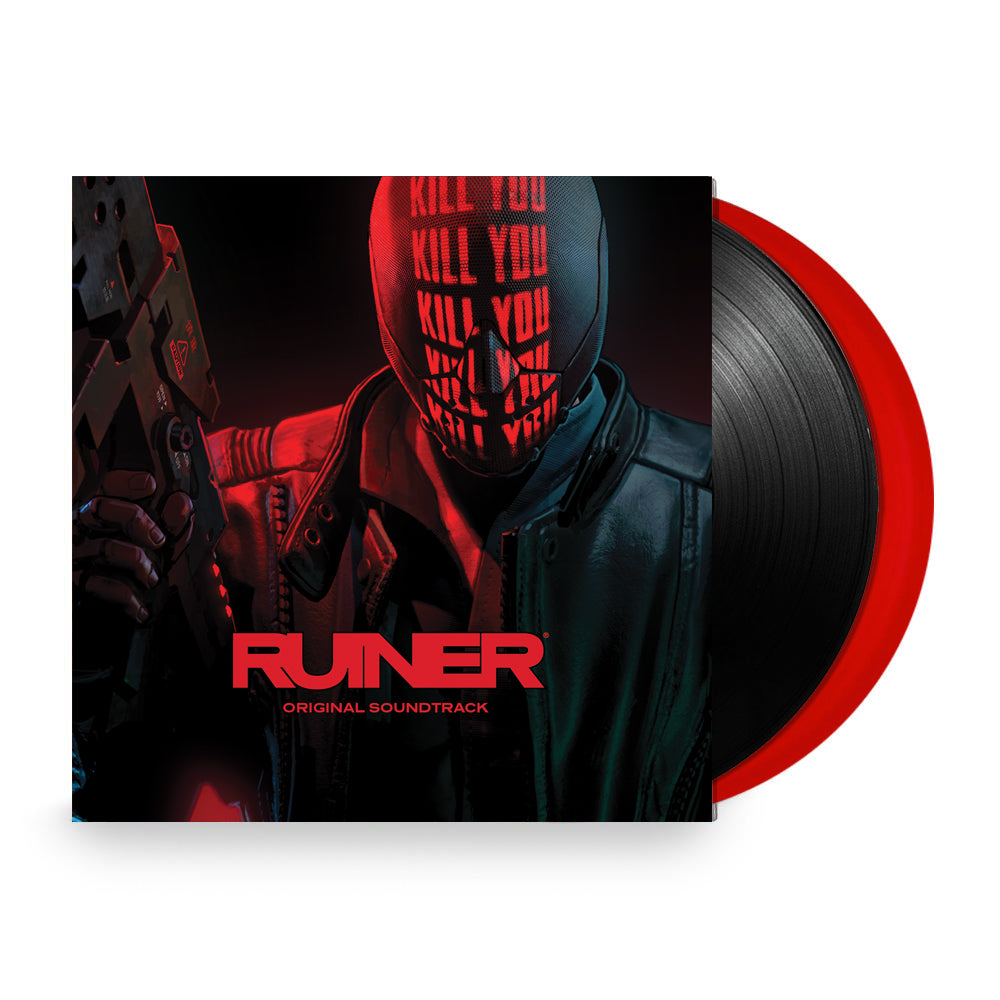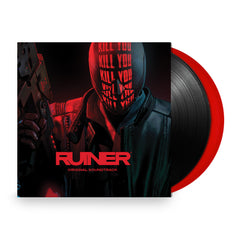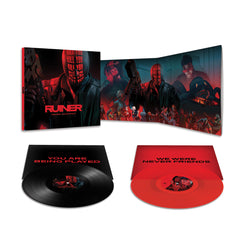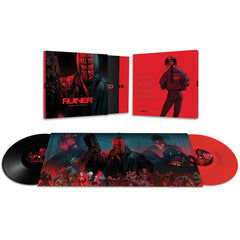 RUINER (Deluxe Double Vinyl)
$ 35.00
Album:
RUINER (Original Soundtrack)
Artist:
Various Artists
Artwork:
Benedykt Szneider
Product Information:
Double Vinyl Edition
180-gram Black & Red Vinyl
Deluxe Gatefold Sleeve & Printed Inners
.........................................
Laced Records, in partnership with Reikon Games and Devolver Digital, bring you the 
RUINER (Original Soundtrack)
on deluxe double vinyl. The release includes a selection of 16 of the best tracks from the game including Zamilska, Sidewalks and Skeletons and 
Susumu Hirasawa.
This limited release is pressed on double 180g black and red vinyl and packaged in a deluxe gatefold sleeve with printed inners.
TRACKLISTING
Disc 1 Side A
Sidewalks and Skeletons - Memory
Zamilska - Rise
Zamilska - Quarrel Edit
Memotone - Ritual

Disc 1 Side B 
Antigone & Francois X - We Move As One
Zamilska - Call
Zamilska - Ruin
Antigone & Francois X - Journey Home
Zamilska - Enemy

Disc 2 Side A
Zamilska - Flag
DJ Alina - Destiny
Sidewalks and Skeletons - Sleep Paralysis
Sidewalks and Skeletons - Disappear

Disc 2 Side B
Susumu Hirasawa - Recall
ORION_GmbH - RUINER Theme
Susumu Hirasawa - Tobiratou (Paranesian Circle)