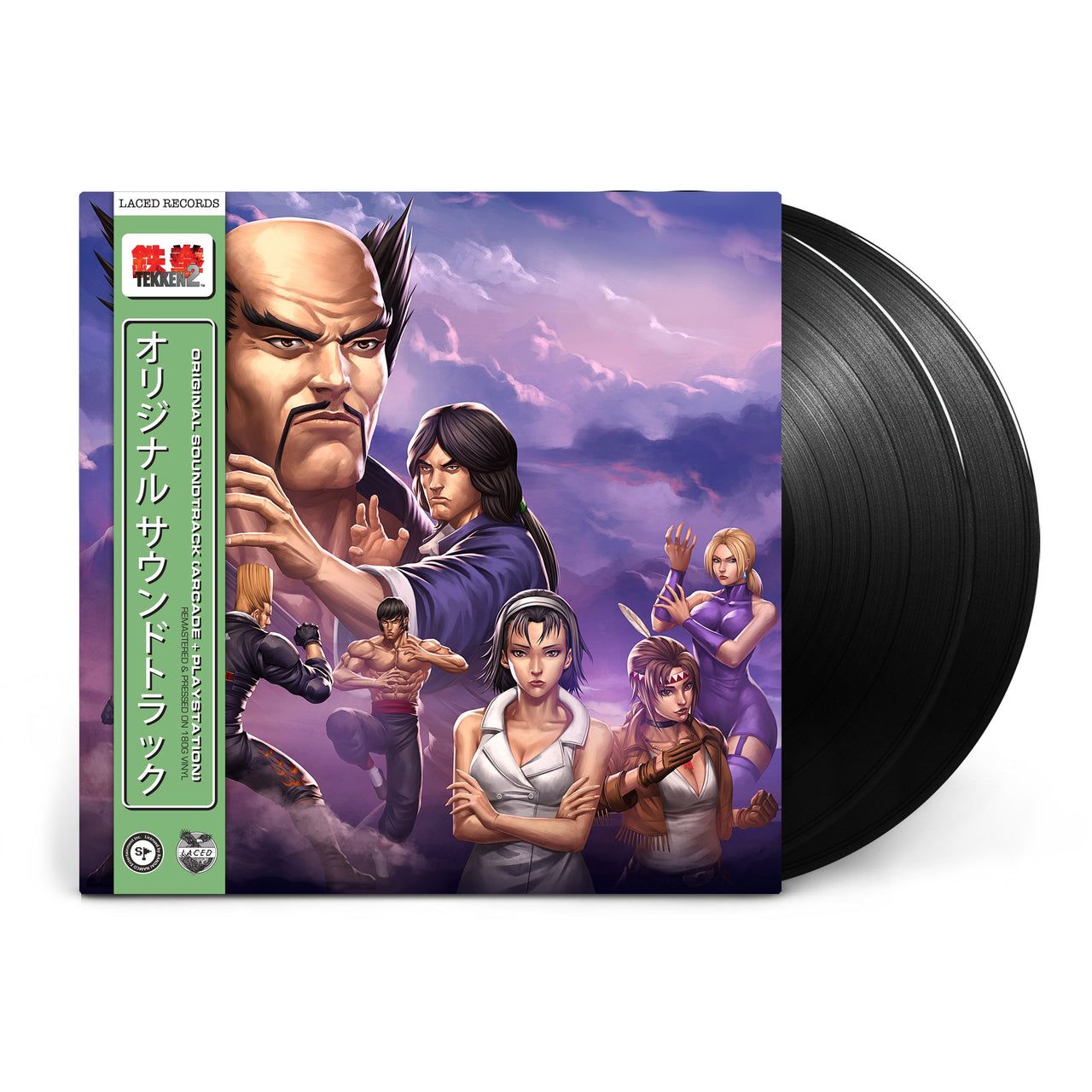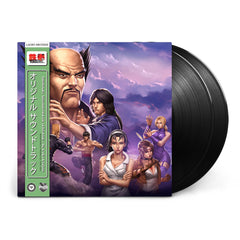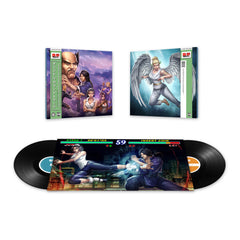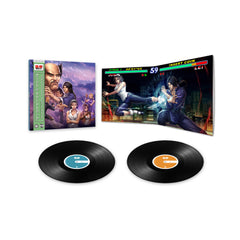 TEKKEN 2 (Deluxe Double Vinyl)
$ 35.00
Album:
TEKKEN 2 (Original Soundtrack)
Artist:
Namco Sounds
Product Information:
31 tracks from the 1995 arcade and 1996 PlayStation titles
2xLP 180g black vinyl
Deluxe Gatefold Sleeve
...................................
Laced Records

 
has partnered with
 

BANDAI NAMCO Entertainment Inc.

 
to release
TEKKEN 2 (Original Soundtrack). 
 Pre-orders are now open for the
TEKKEN 2 (Original Soundtrack)

 
a deluxe double vinyl set housed in a gatefold sleeve with original artwork provided by Samuel Donato aka
DXSinfinite
.
The soundtrack has been remastered specifically for this release, the track list covers arcade and home console versions, pressed onto audiophile-quality, 180g heavyweight vinyl LPs and housed in a striking gatefold sleeve.
...................................
*All images shown here are mock-ups.*
...................................
Track List
Disc 1
Side A
Tekken 2 Attract Movie: Sound Track
Figthter Select
Beak Doo San, Killing Hawk
Heihachi Mishima, The King of Iron Fist
Jack-2, Super Lethal Weapon
Jun Kazama, Ecological Fighter
Lei Wulong, Super Police
Marshall Law, Legendary Dragon Again
Michelle Chan, Wandering Female Fighter
Paul Phoenix, Dashing Fighter
King, Beast Abbe
Nina Williams, Silent Assassin
Yoshimitsu, Karakuri Space Ninja
Side B
Kazuya Mishima, Devil Kazuya
Ending: Sound Track
A Calm Before A Storm
Are You Ready?
Boss: Middle Class
Quiet Interim Report
JACK-2 (Industrial Drum Edition)
Jun Kazama(Super Ecology Mix)
Disc 2
Side C
The Place,1997
Michelle Chang (4PS Re-Arrange)
Paul's Miracle PonKen
Marshall Law (Japanese Traditional Techno Mix)
Ring A Bell
Side D
Silent Assassin (Cool Headed Mix)
Emotionless Passion
Be In The Mirror
Go!Go!Go!
Landscape Under The Ghost -Kaminano