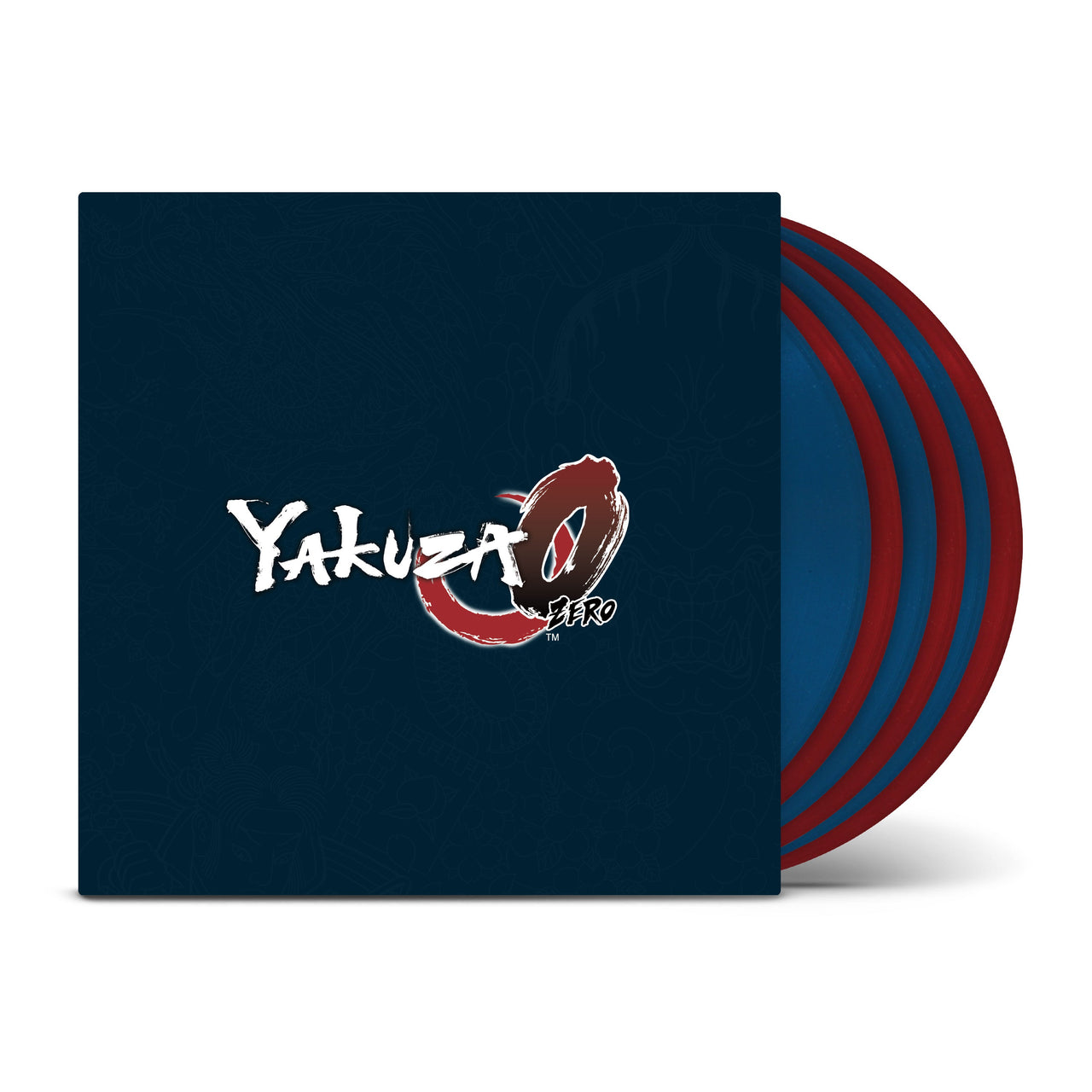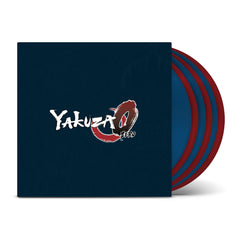 Yakuza 0 (Exclusive Edition X6LP Boxset)
$ 120.00
Album:
Yakuza 0 (Original Game Soundtrack)
Artist:
Various Artists
Product Information:
– 90 tracks from the soundtrack to Yakuza 0
– Six heavyweight deep blue & red vinyl
– Deluxe 3mm spined disc sleeves
– Rigid board slip case

...................................
SEGA and Laced Records have formed a pact to present the music of Yakuza 0 (Ryū ga Gotoku Zero: Chikai No Basho) on vinyl.
The 6LP box set features 90 tracks including fan-favourite karaoke numbers "24-hour Cinderella" and "Bakamitai." All music has been specially remastered for vinyl and will be pressed onto heavyweight LPs.
These come in printed sleeves, all housed in a rigid board box. This Laced Exclusuive Edition sports deep blue & red discs.

...................................
*All images shown here are mock-ups.*
...................................
DISC 1
Side A
Youryu No Inanaki
Pandora's Place
Force Addiction
Parry Addiction
Crash Addiction
Get Them
Debt Cleanup
Money Makes Money
Side B
La-Di-Da
Trouble Shooting Star
Unrestful
Fatal Conflict
Ultimate Road Rage
Receive You 〜Tech Trance Arrange〜
DISC 2
Side A
Customer Creed
One-Eyed Assassin
One-Eyed Slugger
One-Eyed Dancer
Tiger Flute
We're Long Hua Expedition
To be prepared・・・
Side B
TAKUMI 1988
Breakin' Showcase
Cabaret Sunshine -Fake Love-
As You Like
Try to have some fun for me !!
Fever ☆ Time
Interplanetary Spark
Wounded Hound
DISC 3
Side A
Growling Hound
ON THE EDGE
Receive You The Subtype
The story so far
t u s k
Make You Free
For Buddy
Side B
Misery Comes On Beat
Enma No Chigiri
Enma No Chikai
Firelight
DISC 4
Side A
Archnemesis
With Vengeance
Two Dragons
Reign
Side B
HAJIMARI NO SHIRABE
Rush! Rush! Rush!!
Heisei To Konwaku No Aida
Kairaku No Toki
Azen Bouzen
Rocket Nuts Groove
at the 1st bottom
at the rock bottom
The Purgatory
DISC 5
Side A
Fiercest Warrior ver.0
interspace garden
Breeze Time
view the ranking
Ignite Your Spirit
Beyond the Speed
Glorious Memories
1st Impression
2nd Impression
3rd Impression
Shinpan No Toki
Kanki No Toki
Side B
Image Video "Hot Girl"
Image Video "Charming Girl"
Image Video "Glamorous Girl"
Image Video "Cute Girl"
Destiny of the Cats
Mad Desire
Like a Butterfly, Like a Bee
Hello Beast
Red Radical Rage
For the Victory
Never End, Baby!
Piece of Pride
DISC 6
Side A
I wanna take you home
Friday Night
Queen of the passion
I'm gonna make her mine
Koi No Disco Queen
JUDGEMENT-Shinpan-【Full Spec Edition】JUDGEMENT-Shinpan-【Full Spec Edition】
24Jikan Cinderella【Full SpecEdition】24Jikan Cinderella【Full SpecEdition】
Side B
×3 Shine【Full Spec Edition】
Setsuna No Ningyohime〜Heart break mermaid〜【Full Spec Edition】
JUDGEMENT-Shinpan-【Brother NISHIKI Edition】
Bakamitai
Rouge of Love
OWARI NO SHIRABE